Peter Thiel and Palmer Luckey are a particularly toxic breed of billionaire welfare queen, who outwardly revile government with every chance they get while having both sucked at its teat to make their fortunes, and currently making a luxe living on taxpayer largesse.
Thiel's Paypal and Facebook-induced riches rode the coattails of the DARPA-created internet, while Luckey had his exit to internet giant Facebook. Now Thiel helms creepy-AF data mining company Palantir, whose tentacles are wrapped all the way around the intelligence community's various agencies, while Luckey's Thiel-funded startup Anduril is bidding for lucrative defense contracts to build Trump's border wall. It's the stuff of full-on right-wing neocon wet dreams for both men.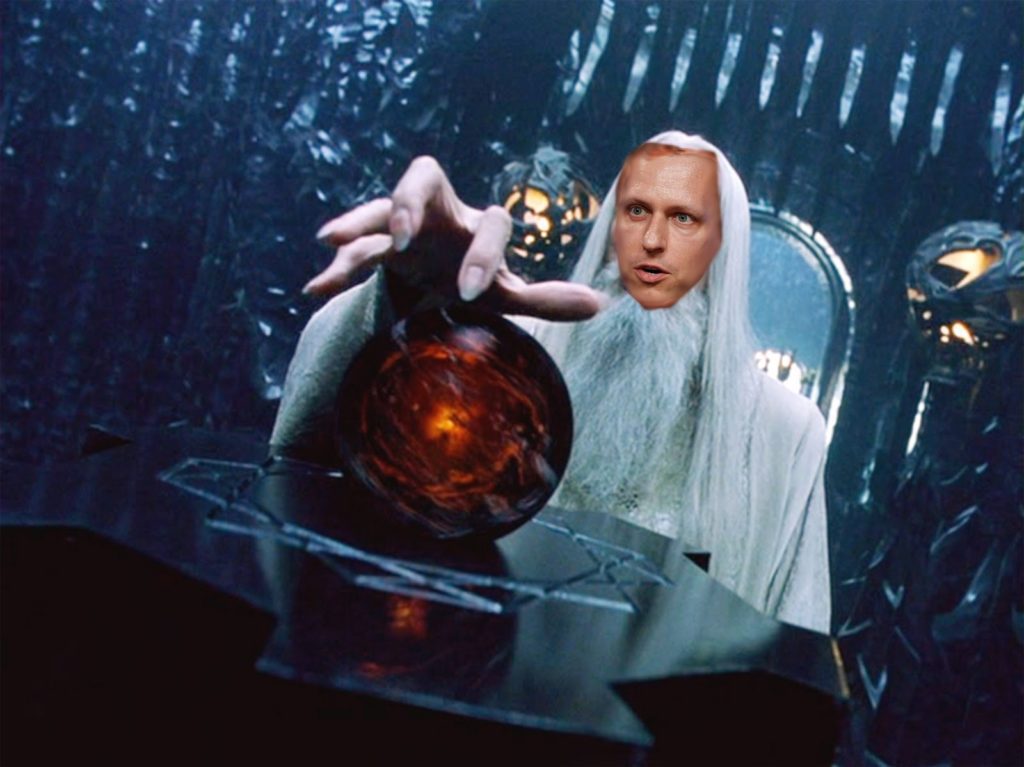 They follow in a long line of right-wing denialism in which Austrian School econ acolytes have claimed to be self-made men while reaping untold rewards from lucrative military contracts and other sources of government funding or R&D windfall. Barry Goldwater once famously invoked the mythology of the independent cowboy to describe his successful rise (as would union man Ronald Reagan years later) — when in reality he inherited the family department store business that itself became viable only due to the public money pouring in to nearby military installations springing up in Arizona since as far back as the Civil War.
Even without the American government as their businesses' largest client, the Libertarian ideal of disproportionately enjoying the fruits of public goods while viciously fighting against the taxation required to pay for them puts the lie to these mens' claims of Ayn Randian moral supremacy. The ritual flogging of so-called "Great Man Theory" animates all sorts of dangerous social projects such as the world's richest man purchasing the de facto town square and turning it into a right-wing plaything.
If we're lucky, Luckey will create some sort of VR seasteading community that sucks the Silicon Valley Supremacists right in and traps them in a sort of Libertarian Matrix forever.
More on Peter Thiel and his right-wing political network:
Buddies with right-wing Silicon Valley venture capitalist David Sacks
Member of the PayPal Mafia
Funded Ohio Senator JD Vance's campaign
Funded loser Blake Masters' Senatorial campaign in Arizona in 2022