Word salad is a term used to describe disorganized speech that can occur in various mental health conditions, including some personality disorders like Narcissistic Personality Disorder (NPD). In the context of NPD, word salad may not be as severe or disorganized as it is in conditions like schizophrenia, but it can still be difficult to follow and understand.
Word salad in NPD is characterized by a mix of unrelated or loosely related words, phrases, or ideas, which may be used to manipulate, confuse, or maintain control in a conversation. This type of speech may be a defense mechanism employed by someone with NPD to avoid responsibility, deflect criticism, or maintain their sense of superiority.
Word salad almost seems like a kind of pseudoscience or paleological babble that narcissists use to hold the floor with their own agenda, such that anyone who is trying to challenge them can't even get a word in edgewise. It is a common tactic of emotional predators, who seek to disorient and confuse their targets in order to achieve their hidden agendas and goals.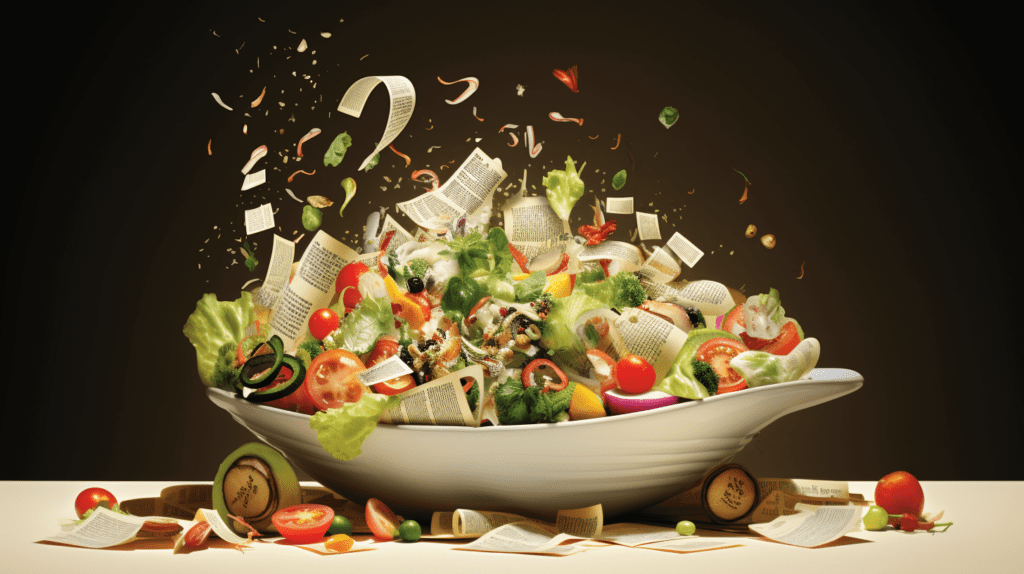 Some common features of word salad in NPD include:
Tangential thinking: The person may go off on tangents, bringing up unrelated topics or ideas in an attempt to distract from the main point or issue at hand.
Circular reasoning: The person may engage in circular arguments, repeating the same points over and over without ever reaching a resolution or addressing the underlying problem.
Evasion: The person may use vague language, refuse to answer direct questions, or change the subject to avoid taking responsibility or admitting fault.
Gaslighting: The person may use word salad to make others doubt their own perceptions or understanding, in order to maintain control and avoid accountability.
It is important to note that not everyone with NPD exhibits word salad. However, when it does occur, it can be a source of frustration and confusion for those interacting with the individual. Effective communication with someone who engages in word salad may require patience, setting boundaries, and seeking support from a mental health professional.
Word salad in cults
Word salad can also be used as a tactic by cults and other high control groups to create confusion and maintain control over their members. This technique involves the use of jargon, ambiguities, and convoluted language that might sound profound but is ultimately meaningless or contradictory.
By employing such language, leaders can create an illusion of insight and wisdom, often leading members to believe they must align themselves closely with the group to understand its teachings fully. The confusion created by word salad can hinder critical thinking, making it difficult for members to question or challenge the group's ideology or leadership. This method thus reinforces dependency and control, ensuring that members remain committed to the group's principles and less likely to seek external perspectives. In the realm of manipulation, word salad is a subtle but potent tool for influencing thoughts and behaviors.
Know the cult warning signs, and keep an eye on the use of word salad jargon in potential groups you may be considering joining.