The term Christian nationalists brings together a number of radical religious sects seeking to overthrow the democratic republic of the United States and installing a strict theocracy, from dominionists to orthodox Catholics to Evangelicals and many more.
They tend to believe in Strict Father Morality, and desire to establish some sort of Christian fascist state in America, under the backwards idea that the founders never intended to separate church and state — despite religious freedom and the ability to worship as one pleases being precisely one of the founding ideals.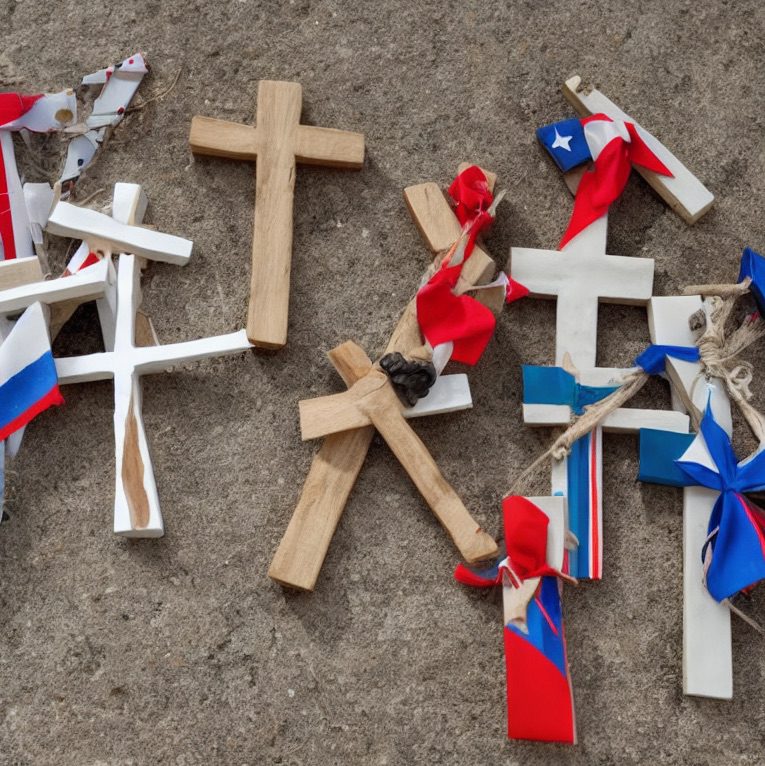 Christian nationalists list
Here are some of the people and groups involved in — or foundational to — the modern day movement to establish a Christian theocratic government in America (this is a work in progress!):
700 Club — Airing since 1966, the 700 Club is one of the longest-running Christian TV programs in the U.S. The show is produced by the Christian Broadcasting Network, founded by evangelist and one-time presidential candidate (1988) Pat Robertson.
Howard Ahmanson Jr. — American businessman, philanthropist, and Christian conservative activist who has donated millions of dollars to right-wing organizations and the GOP. Ahmanson is the son of the late financier and philanthropist Howard F. Ahmanson Sr., and a supporter of the Intelligent Design movement.
Awake 88 — A 2008 initiative sponsored by the Family Research Council (FRC) in which J.C. Church visited 2500 churches in all of Ohio's 88 counties in an effort to turn the state red in the 2008 elections.
Alexander Acosta — Trump's Secretary of Labor from April 2017 to July 2019 who resigned when new details of his unlawful "sweetheart" plea deal with Jeffrey Epstein came to light. He was known to attend the weekly White House Bible study gatherings led by Dominionist Ralph Drollinger.
Alex Azar — Trump's Secretary of Health and Human Services from January 2018 to January 2021, who was also known to attend the weekly White House Bible study gatherings led by Dominionist Ralph Drollinger.
Alliance Defending Freedom (ADF) — The ADF is a nonprofit founded in 1994 by James Dobson, Bill Bright, and other Christian leaders to provide legal representation and support to people and organizations facing legal challenges based on their religious beliefs. The ADF was involved in the high-profile Masterpiece Cakeshop case, defending the baker who refused to make a gay wedding cake.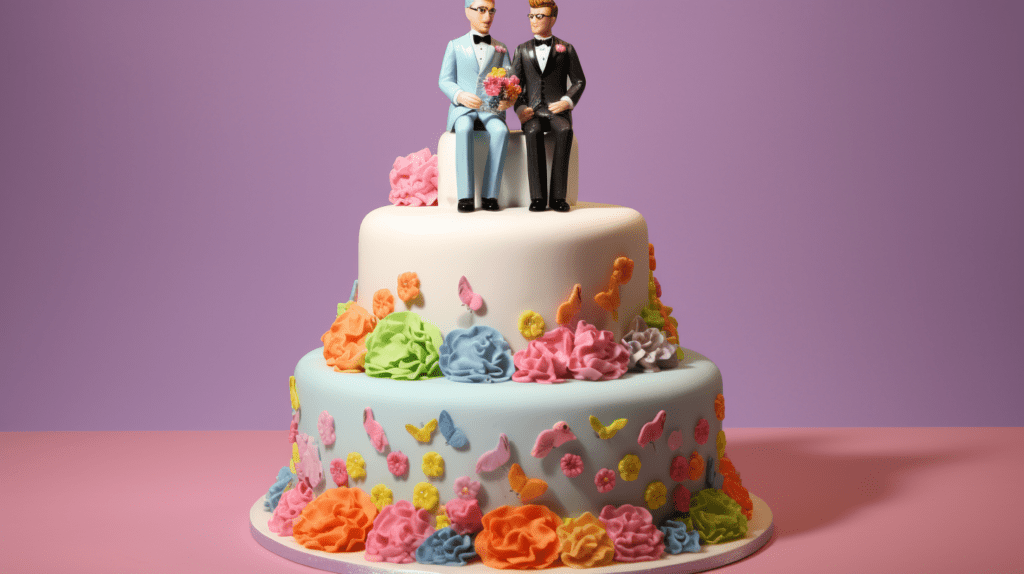 American College of Pediatricians — ACPeds is a small, socially conservative group of pediatricians founded in 2002 that has been criticized for its support of the discredited "conversion therapy" practice for LGBTQ+ youth and other views that run counter to the group's stated purpose of promoting healthy and respectful development of children. The group is not recognized by the American Board of Medical Specialties or the American Academy of Pediatrics.
American Enterprise Institute (AEI) — A conservative think tank based in the United States that conducts research and advocacy on a range of public policy issues. Founded in 1938, the AEI is known for its promotion of conservative social values.
American Family Association (AFA) — A non-profit conservative Christian organization based in the United States, founded in 1977. The group has been designated as a hate group by the Southern Poverty Law Center, which cites the organization's history of spreading false and harmful information about LGBTQ+ individuals and promoting intolerance and bigotry.
American Family Radio Network (AFR) — A Christian radio network in the U.S.
American Heritage Girls (AHG) — The American Heritage Girls (AHG) is a faith-based scouting organization for girls based in the United States. The organization was founded in 1995 and describes itself as "a Christ-centered character and leadership development program for girls 5 to 18 years of age." It requires all members to agree to a statement of faith that affirms a belief in God and a commitment to Christian values.
American Legislative Exchange Council (ALEC) — Along with CNP, one of two primary right-wing groups with deep funding ties over the past half century to Republican lawmakers and donors & covertly driving "local" and state legislative agenda centrally from a nationally-coordinated source that shrinks from public view and carefully shields its operations from scrutiny.
Americans of Faith — A massive church-based get-out-the-vote campaign in 2004 led by conservative Christian activist and Salem Radio founder Edward Atsinger III.
America Wake Up — "America Wake Up" was a religious movement that emerged in the United States during the early 21st century, primarily gaining momentum in the late 2010s and early 2020s. The group, which combined elements of evangelical Christianity with apocalyptic and nationalist themes, aimed to rally Americans to restore traditional religious values and preserve the nation's spiritual and cultural heritage. Its followers believed that America was in a state of moral decline and that God's favor could only be reclaimed through a mass spiritual awakening. Although "America Wake Up" was never a centralized organization, its adherents often united through social media, small-group meetings, and public rallies. Critics accused the group of promoting intolerance and divisiveness, and its influence waned as mainstream religious and political figures distanced themselves from its more extreme rhetoric.
Robert Arnakis — Robert Arnakis was a prominent conservative political operative and trainer in the United States during the early 21st century. As the Director of Domestic and International Programs at the Leadership Institute, he played a crucial role in mentoring and training conservative activists, politicians, and future leaders. Although he maintained a relatively low public profile, Arnakis significantly impacted the conservative movement by shaping the careers of numerous political figures and promoting conservative values through education and training initiatives.
Arlington Group — The Arlington Group was a coalition of influential conservative Christian leaders and organizations in the United States, formed in 2002 to facilitate cooperation and strategic coordination among various religious and political factions. By focusing on shared goals such as opposition to same-sex marriage and the promotion of traditional family values, the group aimed to advance a socially conservative agenda on a national level. While the Arlington Group's influence diminished over time, its efforts significantly impacted American politics and contributed to the ongoing debate surrounding social issues in the country.
Larry Arnn — Larry Arnn, the long-serving president of Hillsdale College, has been influential in guiding the institution towards a more conservative and Christian nationalist direction. Under his leadership, Hillsdale has emphasized a curriculum rooted in the traditional values of Western civilization and has increasingly associated with conservative religious and political figures. Arnn's tenure has undeniably made Hillsdale a central hub for promoting and advancing conservative ideology and Christian nationalist delusions in American education and public discourse.
Edward Atsinger III — Edward Atsinger III is an American businessman and broadcasting executive, who co-founded and served as the CEO of Salem Media Group, one of the leading conservative and Christian media companies in the United States. Established in 1986, Salem Media Group operates a vast network of radio stations, digital media platforms, and publishing houses, targeting conservative and faith-based audiences. Under Atsinger's leadership, the company has played a pivotal role in shaping American conservative and Christian media landscapes, with its platforms serving as influential channels for promoting conservative and religious viewpoints.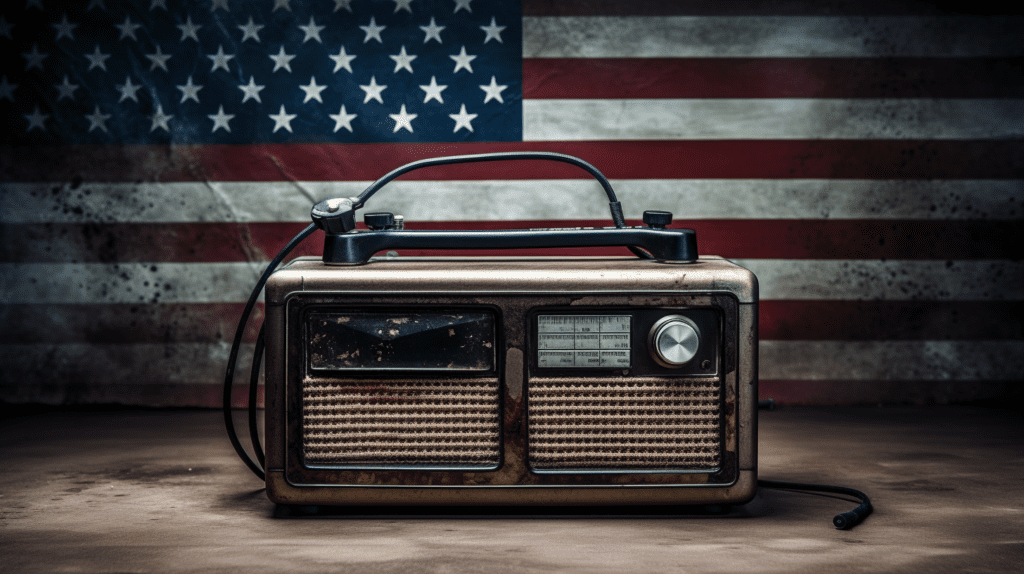 Marcus Bachmann — Marcus Bachmann is an American clinical therapist and entrepreneur who gained national attention due to his marriage to former Republican Congresswoman and presidential candidate Michele Bachmann. He holds a PhD in clinical psychology and is the founder of Bachmann & Associates, a Christian counseling center in Minnesota that offers therapy services for a wide range of mental health issues. Bachmann has faced criticism for his views on conversion therapy for LGBTQ individuals, which he allegedly practiced at his clinic, although he has denied promoting this controversial treatment.
Michele Bachmann — Michele Bachmann is an American politician, lawyer, and former Republican Congresswoman who represented Minnesota's 6th district in the U.S. House of Representatives from 2007 to 2015. A prominent figure in the Tea Party movement, Bachmann was known for her conservative stances on issues such as limited government, pro-life advocacy, and opposition to same-sex marriage. In 2012, she sought the Republican nomination for the presidency but eventually withdrew from the race, returning to the private sector after completing her congressional tenure.
Jim Bakker — Jim Bakker is an American televangelist, entrepreneur, and former minister who became a prominent figure in the 1970s and 1980s as the host of the successful Christian television program "The PTL Club," alongside his then-wife, Tammy Faye Bakker. Bakker's ministry took a downturn in the late 1980s when he was embroiled in a series of scandals involving financial fraud and extramarital affairs, ultimately resulting in his conviction and imprisonment. After his release in 1994, Bakker returned to televangelism and has continued his ministry, albeit on a smaller scale, focusing on end-time prophecy and the sale of survival products.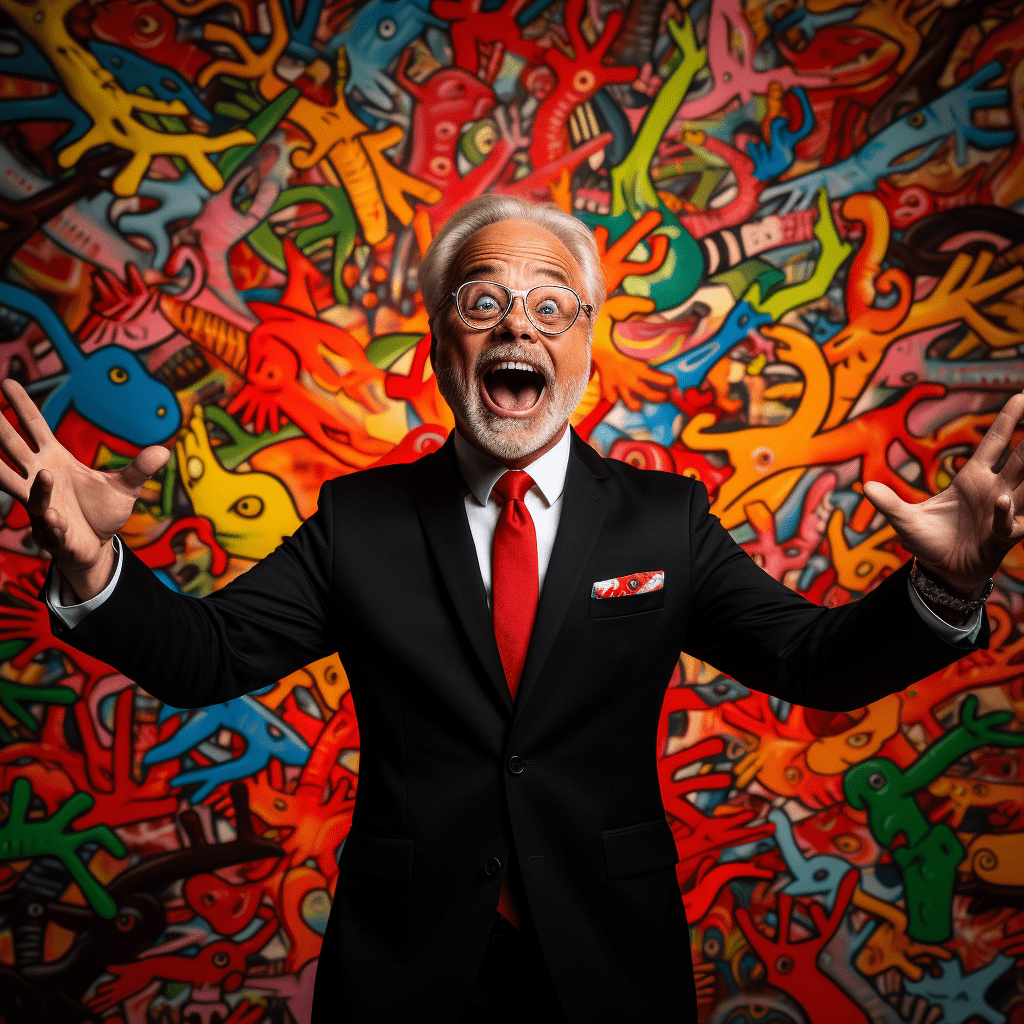 Steve Bannon — Steve Bannon is an American political strategist, filmmaker, and media executive who gained national prominence as the executive chairman of Breitbart News and later as the chief strategist for President Donald Trump's 2016 campaign and his early White House administration. Through his work at Breitbart and in the Trump campaign, Bannon promoted conservative and nationalist ideologies, often aligning with Christian nationalist values and narratives. Although not solely focused on Christian nationalism, Bannon's influence in shaping the political landscape and amplifying the voices of the far-right contributed to the resurgence of Christian nationalist sentiments in the United States.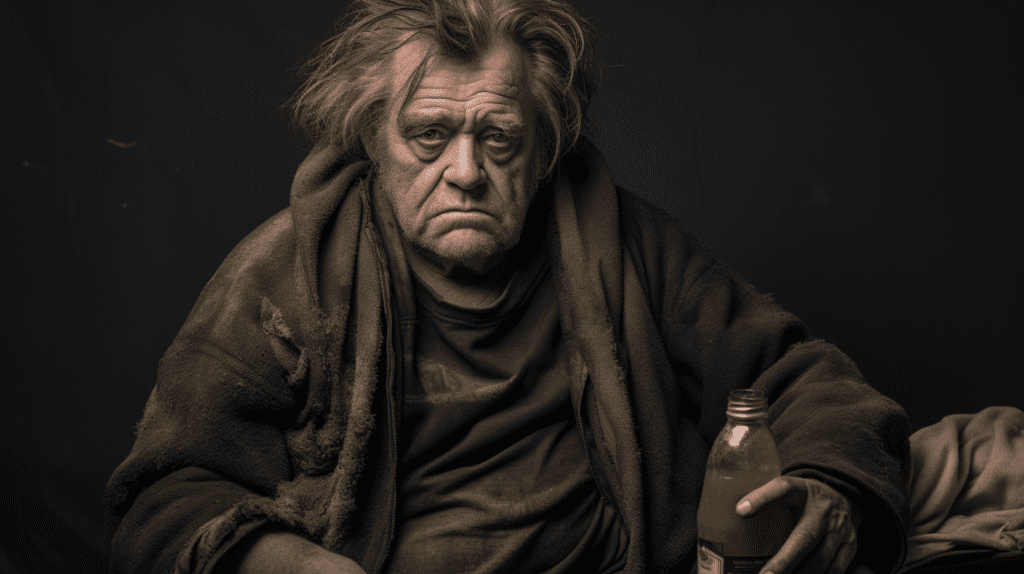 Baptist Press — The Baptist Press, established in 1946, is the official news service of the Southern Baptist Convention, the largest Protestant denomination in the United States.
George Barna — George Barna is a renowned American pollster, researcher, author, and speaker, best known for his extensive research on religion, culture, and public opinion. In 1984, he founded the Barna Group, a market research and polling firm specializing in studying the religious beliefs and behaviors of Americans, as well as the intersection of faith and culture.
Jeff Barke — Dr. Jeff Barke is an American physician, conservative activist, and author, known for his outspoken views on various public health and policy issues. He came out against the majority of the covid-19 public health measures including mask mandates, stay-at-home orders, and vaccines along with pushing unproven treatments.
Mari Barke — Mari Barke serves on the Orange County Board of Education, having been first elected in 2018. Married to Dr. Jeff Barke, she shares her husband's conservative political views.
Stephen Barney — Stephen Barney is a conservative philanthropist, American businessman and donor to various conservative organizations, political campaigns, and educational initiatives.
David Barton — David Barton is an influential American evangelical Christian author, speaker, and political activist, known for his advocacy of conservative Christian values in politics and education. Born on January 28, 1954, in Texas, Barton is the founder and president of WallBuilders, a national organization known for its revisionist historical claims — including the idea that the First Amendment is not meant to establish freedom of religion.
Gary Bauer — Gary Bauer is known for his staunch advocacy of social conservatism and his prominent roles in various right-wing organizations. Born in Kentucky, Bauer served in the Reagan administration, first as the Deputy Under Secretary for Planning and Budget in the Department of Education, then as the Under Secretary of Education and Chief Domestic Policy Advisor. He left the White House in 1989 to become the president of the Family Research Council, a position he held until 1999. Bauer is especially known for his conservative views on issues such as abortion and same-sex marriage. In 2000, he made an unsuccessful bid for the Republican presidential nomination. Since then, he' has remained active in conservative politics, notably founding's founded the Campaign for Working Families, a political action committee dedicated to electing conservative candidates to office.
Glenn Beck — Glenn Beck is a prominent American conservative political commentator, radio host, television producer, and founder of the news and entertainment network, TheBlaze. He began his career in radio as a DJ, but his career took a turn towards political commentary in the 2000s. Beck hosted the nationally syndicated radio talk show, "The Glenn Beck Program," and his television show, "Glenn Beck," which aired on Fox News from 2009 to 2011, was known for its emotionally charged commentary, chalkboard diagrams, and historical analysis. His shows have often been controversial for their provocative content. Beck is recognized for his libertarian-leaning conservatism and his vocal support for the Tea Party movement.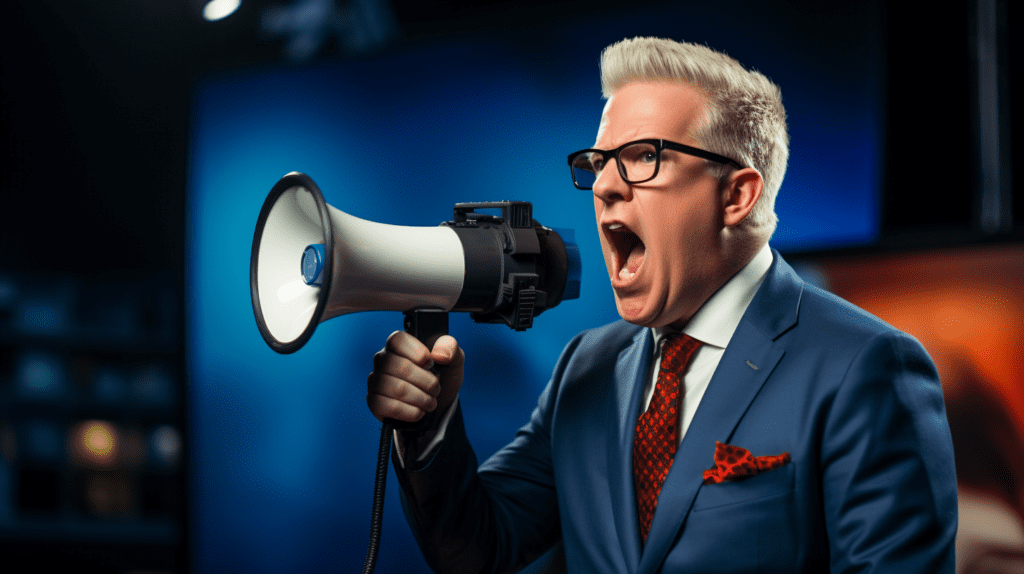 David and Jason Benham — David Benham, along with his twin brother Jason, is a prominent figure in American conservative circles, known for his outspoken views on Christianity and social issues. Prior to his involvement in political and social activism, Benham was a professional baseball player, drafted by the Boston Red Sox in 1998. After retiring from baseball, he and his brother co-founded the Benham Companies, a real estate conglomerate. The brothers gained national attention when their planned HGTV show, "Flip It Forward," was canceled in 2014 due to controversy over their views on homosexuality and abortion. They are known for their strong pro-life stance, their opposition to same-sex marriage, and their misunderstanding of religious freedom.
Philip "Flip" Benham — Philip "Flip" Benham is an American evangelical Christian minister and anti-abortion activist, notable for his leadership roles in pro-life organizations. He was born on April 16, 1948, in Hartford, Connecticut. Benham is the father of David and Jason Benham, also known for their conservative activism. Flip Benham was the director of Operation Save America (formerly known as Operation Rescue National), a pro-life group advocating for the criminalization of abortion. The organization has been associated with protests at abortion clinics and other locations. Benham's activism has often courted controversy, and he has been arrested multiple times during demonstrations. His vocal stances on issues such as abortion and homosexuality reflect his conservative Christian beliefs.
Robert J. Billings — Robert J. Billings was a significant figure in the American conservative movement, particularly known for his contributions to the rise of the Christian right in the late 20th century. Born on October 19, 1929, in Milwaukee, Wisconsin, Billings advocated for Christian education, founding Christian schools and serving as a superintendent in Wisconsin. His involvement in politics began in earnest in the 1970s, when he co-founded the American Association of Christian Schools and later became an influential figure in the Moral Majority, an organization that played a key role in mobilizing conservative Christian voters. Billings served as an advisor to President Ronald Reagan and was an instrumental figure in shaping the political landscape of the Christian right. He passed away on November 3, 1997.
Dr. Henry Blackaby — Dr. Henry Blackaby is an influential Christian pastor, author, and speaker, best known for his work "Experiencing God: Knowing and Doing the Will of God," a study that has sold millions of copies worldwide. Born on July 11, 1935, in British Columbia, Canada, Blackaby served as a pastor in California and Canada before becoming the president of the Canadian Southern Baptist Conference. In 1976, Blackaby started working for the Home Mission Board (now North American Mission Board) of the Southern Baptist Convention. His work in spiritual revival and church leadership has had a profound impact on evangelical Christianity, particularly in the Southern Baptist tradition. His "Experiencing God" study, developed with his son Richard, has been widely used in churches and study groups and is considered a seminal text in contemporary Christian education.
Sen Marsha Blackburn (R-TN) — Marsha Blackburn is a prominent figure in American conservative politics, known for her tenure as a U.S. Senator from Tennessee. Born on June 6, 1952, in Laurel, Mississippi, Blackburn attended Mississippi State University, earning a degree in home economics. Her political career began in the Tennessee State Senate, where she served from 1998 to 2002. In 2002, Blackburn was elected to the U.S. House of Representatives, representing Tennessee's 7th congressional district, where she developed a reputation as a staunch conservative, particularly on issues such as healthcare, internet privacy, and fiscal responsibility. In 2018, Blackburn was elected to the U.S. Senate, becoming the first woman from Tennessee to serve in the upper chamber. Known for her support of President Donald Trump and her opposition to big government, Blackburn has remained a significant figure in the Republican Party and American conservative politics.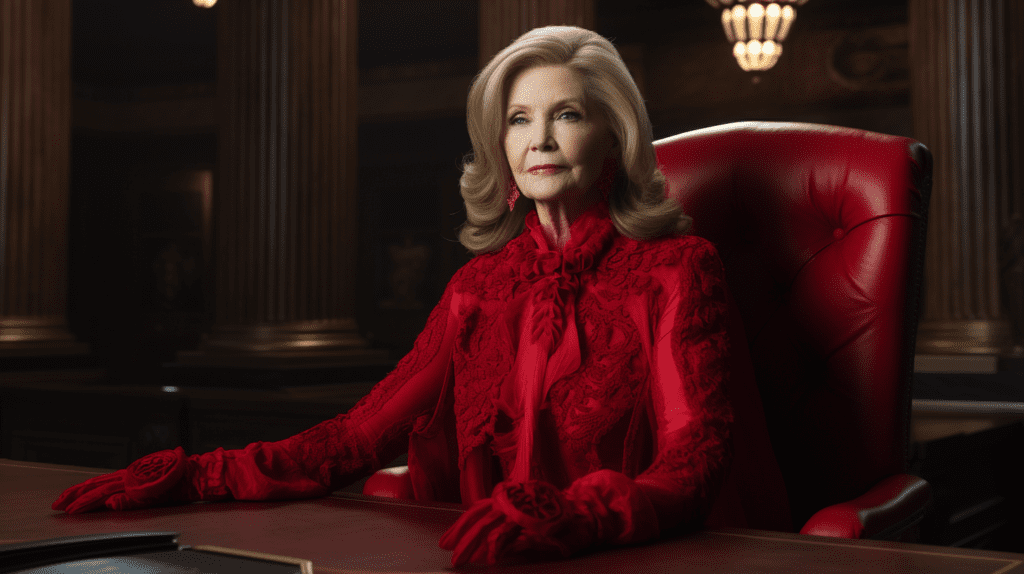 Morton Blackwell — Morton Blackwell is an influential figure in American conservative politics, best known for his role in the development and training of young conservative activists. Born on November 16, 1939, in LaHarpe, Illinois, Blackwell became involved in conservative activism early in life, working on Barry Goldwater's 1964 presidential campaign and serving as executive director of the College Republicans. In 1980, he was appointed by President Ronald Reagan to the position of Special Assistant to the President for Public Liaison, working on youth outreach. Blackwell is perhaps best known as the founder and president of the Leadership Institute, an organization established in 1979 that provides training for conservative activists, particularly college students.
Bob Jones University — Bob Jones University (BJU) is a private, non-denominational evangelical university located in Greenville, South Carolina. It was founded in 1927 by Bob Jones Sr., a prominent evangelist and religious leader, with the aim of creating a training center for Christian workers. Throughout its history, BJU has been known for its conservative cultural and religious views. The university requires students to adhere to a strict code of conduct in line with its religious beliefs. Historically, BJU has been at the center of several controversies, notably regarding its policies on racial segregation, which it maintained until 1971, and its ban on interracial dating, which was not lifted until 2000. Despite these controversies, BJU has had a significant influence on conservative Christian education in the United States.
Bolthouse Foundation — The Bolthouse Foundation is a private foundation established by the Bolthouse family, who made their fortune in the farming and food production industry, notably through the Bolthouse Farms brand. The foundation's mission has been to invest in Christian organizations and causes that align with their commitment to spreading the Christian faith and promoting social good. The foundation's funding has often focused on supporting Christian education, religious activities, and other nonprofit organizations that align with their values.
Dick Bott — Dick Bott was an influential figure in American Christian radio broadcasting, known for founding the Bott Radio Network. Born on March 23, 1928, in Kansas City, Missouri, Bott launched the Bott Radio Network in 1962, which grew to become one of the nation's largest Christian radio networks, featuring Bible teaching, Christian news, and music. Bott's commitment to broadcasting Christian content led to a network that includes over 100 radio stations across the United States. Bott's influence extended beyond his radio network, as he served on the boards of numerous Christian organizations and was a strong supporter of Christian education. He passed away on November 6, 2019.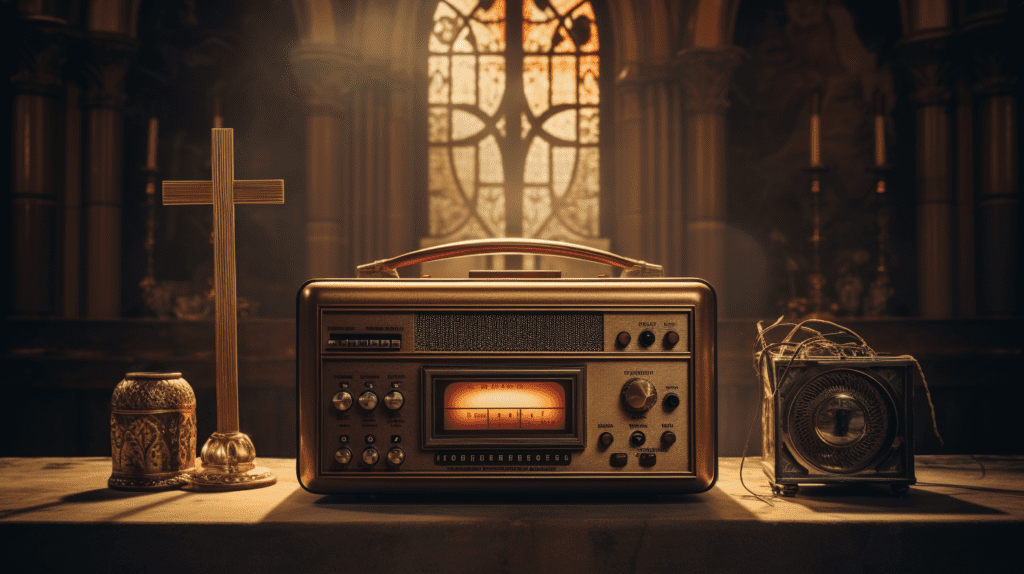 Bott Radio Network — A network of 120 Christian radio stations operating in 14 of the United States, broadcasting Christian talk radio programs.
Lt. Gen. William Boykin (ret.) — Lieutenant General William G. "Jerry" Boykin is a retired American Army officer and conservative political commentator known for his Christian views and involvement in special operations. Born on April 19, 1948, in Wilson, North Carolina, Boykin's military career spanned over 36 years, during which he played key roles in several U.S. military actions, including the Iran hostage rescue attempt and operations in Grenada and Somalia. He was one of the original members of the U.S. Army's Delta Force and eventually served as its commander. He also served as the Deputy Undersecretary of Defense for Intelligence under President George W. Bush. After retiring from the military, Boykin became an outspoken conservative Christian activist, serving as Executive Vice President of the Family Research Council, a conservative Christian think-tank and lobbying organization. He has drawn controversy for his comments on Islam and other topics.
Lynde and Harry Bradley Foundation — The Lynde and Harry Bradley Foundation is one of the largest and most influential conservative grantmaking foundations in the United States. Established in 1942 by Lynde and Harry Bradley, co-founders of the Allen-Bradley Company, a successful Milwaukee-based electronics and industrial automation manufacturer, the foundation began its significant conservative philanthropic activity in the 1980s, after the sale of Allen-Bradley to Rockwell International. It has provided substantial funding to conservative think tanks, advocacy groups, and scholars, with a focus on areas such as limited government, free markets, education, and the traditional family structure. The foundation has had a considerable impact on shaping conservative policy and intellectual discourse in the United States.
Bob Branch — Bob Branch is an educator and conservative political figure known for his involvement in Arizona politics. Branch is recognized for his conservative stance on issues such as education, immigration, and the Second Amendment. He ran for the position of Arizona's Superintendent of Public Instruction in 2018, campaigning on a platform of local control of education, school safety, and curriculum transparency.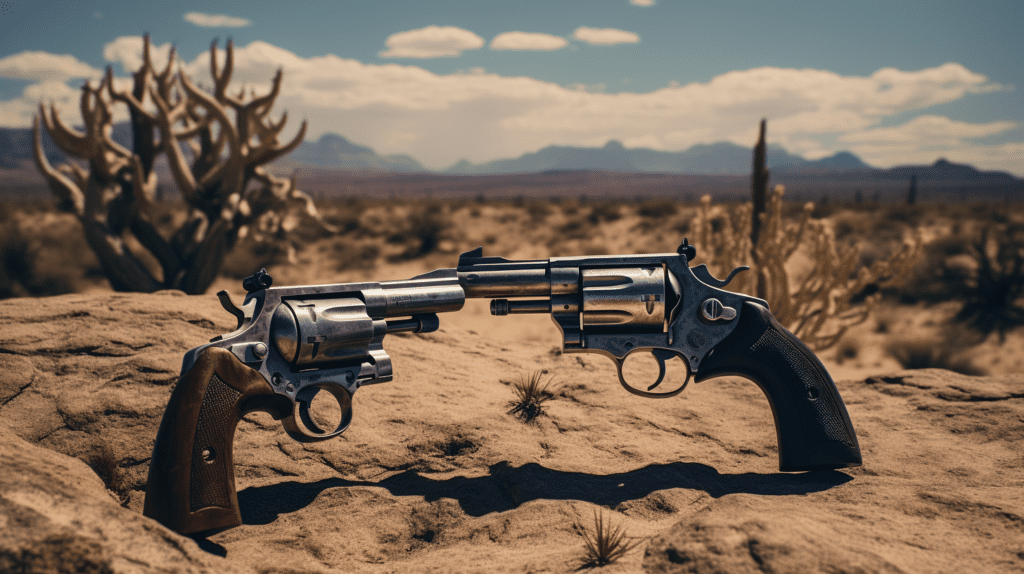 Lincoln Brewster — Lincoln Brewster is an American contemporary Christian musician and worship pastor known for his guitar-based songs. Born on July 30, 1971, in Fairbanks, Alaska, Brewster developed a passion for music at a young age, with his mother nurturing his talent. He became a sought-after session guitarist in his early 20s and had the opportunity to work with mainstream artists, including journeyman rocker Steve Perry. However, Brewster felt a spiritual calling to use his musical talents for religious purposes and transitioned to contemporary Christian music. In addition to his music career, Brewster has served as a worship pastor at churches including the Bayside Church in California.
Jim Bridenstine — a former U.S. Representative and NASA Administrator. Though not overtly a Christian nationalist, his political stances often align with conservative Christian values. He has advocated for limited government and traditional family structures.
Harold O. J. Brown — was a theologian and co-founder of the Christian Action Council. He was instrumental in shaping the Christian right movement, emphasizing the role of Christianity in public life.
Brown v. Board of Education — this landmark Supreme Court case isn't directly related to Christian nationalism but had a profound impact on American society by desegregating schools. Some Christian nationalists have criticized it for undermining local autonomy.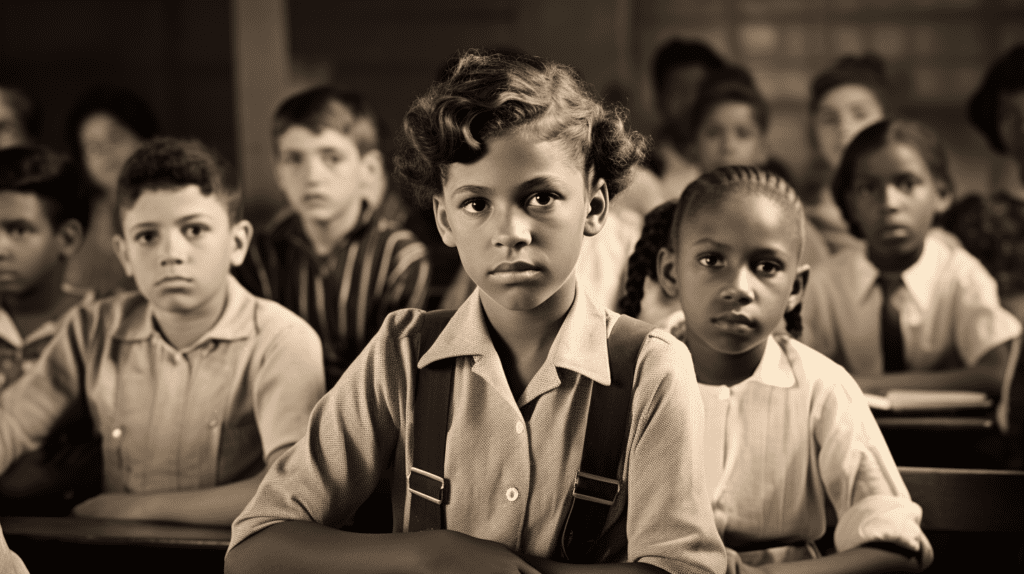 Pat Buchanan — a political commentator and former presidential candidate. He has often fused conservative Christian beliefs with his political ideology, advocating for a return to traditional American values.
Mark Bucher — a lesser-known figure in the Christian nationalist movement. He is an attorney who has been involved in legal cases that aim to advance conservative Christian principles in public policy.
Building a Nation — not a person but a concept often invoked by Christian nationalists to emphasize the role of Christianity in the founding and sustaining of the United States.
Jonathan Cain — a musician, best known as a member of the band Journey. His connection to Christian nationalism is tenuous but he has expressed strong Christian beliefs.
Capitol Ministries — an organization that aims to evangelize elected officials. It has been criticized for pushing a Christian nationalist agenda by seeking to influence policy through religious teachings.
Cardinal Mindszenty Foundation — this foundation is named after a Hungarian Cardinal who opposed communism and has been adopted as a symbol by some Christian nationalists in their fight against secularism.
Ben Carson — a retired neurosurgeon and former U.S. Secretary of Housing and Urban Development. While not explicitly a Christian nationalist, his conservative views often align with the movement's principles.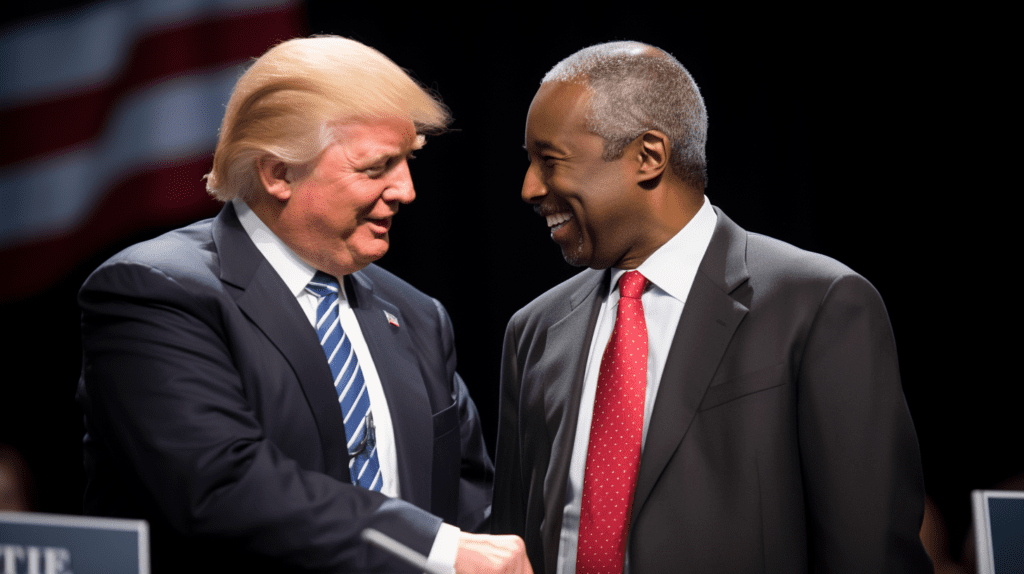 CBN University — now known as Regent University, the institution was founded by Pat Robertson. It aims to provide a Christian education and has been influential in training leaders who align with Christian nationalist ideologies.
A Choice Not an Echo — a political pamphlet by Phyllis Schlafly, published in 1964. It has been influential in conservative circles and is often cited by Christian nationalists as a call to action against liberal ideologies.
Christian Broadcasting Network (CBN) — Founded by Pat Robertson, CBN is a television network with a Christian focus. It has been a significant platform for disseminating Christian nationalist views and influencing American politics.
Christian Coalition — a political organization founded by Pat Robertson. It aims to mobilize conservative Christians in the U.S. and has been a driving force in the Christian nationalist movement.
Christian homeschooling movement — advocates for homeschooling as a way to instill Christian values in children. It has gained traction among Christian nationalists who view public education as secular and morally corrupt.
Christian Satellite Network — a media outlet that broadcasts Christian content. While not overtly nationalist, it serves as a platform for voices that often align with Christian nationalist views.
J. C. Church — a pastor and political activist who has been involved in promoting Christian nationalist ideologies. He advocates for the integration of Christian principles into American governance.
Church United — an organization that aims to politically mobilize churches. It has been criticized for promoting a Christian nationalist agenda, particularly in local and state politics.
Church Voter Lookup — a tool often used by Christian nationalist groups to identify and mobilize Christian voters. It aims to influence elections in favor of candidates who uphold Christian values.
Tom Coburn — Tom Coburn was a U.S. Senator known for his conservative stances. While not explicitly a Christian nationalist, his political ideology often aligned with the movement's principles.
Mary Colbert — a Christian author and speaker. She is known for her books that blend Christian teachings with conservative political views, making her a voice in the Christian nationalist sphere.
Concerned Women for America — a socially conservative Christian women's activist group. It focuses on issues like abortion and religious freedom and has been influential in promoting Christian nationalist ideologies.
Conscience and Religious Freedom Division — this division within the U.S. Department of Health and Human Services aims to protect religious freedoms in healthcare. It has been praised by Christian nationalists for upholding Christian values in public policy.
Conservative Caucus — a political organization that aims to mobilize grassroots conservatives. While not exclusively Christian nationalist, it often aligns with the movement's goals.
Kellyanne Conway — a political strategist best known for her role as counselor to President Donald Trump. She has often defended policies that resonate with Christian nationalist ideologies.
Cornwall Alliance for the Stewardship of Creation — this alliance focuses on environmental stewardship from a Christian perspective. It often opposes mainstream climate science, aligning more closely with conservative Christian viewpoints.
Council for National Policy (CNP) — a secretive organization that brings together influential conservatives, many of whom are Christian nationalists. It aims to shape public policy in line with conservative Christian values.
Culture Impact Teams (CITs) — grassroots groups often found in churches. They aim to influence local politics and culture in line with Christian nationalist principles.
Jan Crouch — She was a co-founder of the Trinity Broadcasting Network (TBN), a major Christian television network. While not overtly nationalist, TBN has been a platform for Christian nationalist voices.
Paul Crouch — also a co-founder of TBN and husband to Jan Crouch. Like his wife, he played a significant role in disseminating Christian content that often aligns with nationalist ideologies.
Ted Cruz — a U.S. Senator from Texas known for his staunch conservative views. He has been a vocal advocate for integrating Christian values into American governance, making him a key figure in the Christian nationalist movement.
Dr. Kenyn M. Cureton — a Baptist minister and Vice President for Church Ministries at the Family Research Council. He is known for advocating the role of Christianity in American public life, aligning with Christian nationalist ideologies.
Robert Lewis Dabney — Robert Lewis Dabney was a 19th-century theologian and Confederate Army chaplain. His writings have been cited by modern Christian nationalists as foundational texts for their movement.
The Daily Signal — a news outlet run by The Heritage Foundation. It often publishes articles that resonate with Christian nationalist and conservative viewpoints.
Marjorie Dannenfelser — the President of the Susan B. Anthony List, an organization that focuses on electing pro-life candidates. She is a key figure in the Christian nationalist movement.
Jeff Denham — a former U.S. Representative from California. While not overtly a Christian nationalist, his conservative stances often align with the movement's principles.
Betsy DeVos — a former U.S. Secretary of Education known for her advocacy for school choice and Christian education, making her a significant figure in the Christian nationalist movement.
Richard DeVos — Richard DeVos was an American entrepreneur and co-founder of Amway. He was a major donor to conservative and Christian causes.
James Dobson — the founder of Focus on the Family, an organization that promotes Christian values in American families. He is a key figure in the Christian nationalist movement.
Mark Drever — a lesser-known figure in the Christian nationalist movement. Information on his contributions is limited, but he has been involved in various Christian organizations.
Karen Rudolph Drollinger
Ralph Drollinger — the founder of Capitol Ministries, an organization that aims to evangelize elected officials. He has been criticized for pushing a Christian nationalist agenda.
Dinesh D'Souza — a conservative author and filmmaker. While not explicitly a Christian nationalist, his works often resonate with the movement, particularly in his critiques of liberal ideologies.
Alan P. Dye — a Washington, D.C.-based attorney known for representing conservative and Christian organizations. His legal work often intersects with the goals of the Christian nationalist movement.
Eagle Forum — Founded by Phyllis Schlafly, the Eagle Forum is a conservative organization that has been instrumental in opposing feminist and liberal policies, often from a Christian nationalist perspective.
Stuart Epperson — the co-founder of Salem Media Group, a Christian and conservative media company. He has been influential in disseminating Christian nationalist views through various media platforms.
Equal Rights Amendment — a proposed amendment to the U.S. Constitution aimed at guaranteeing equal legal rights regardless of sex. It has been opposed by some Christian nationalists who argue it undermines traditional family values.
Frank Erb — serves as a minister to California State Capitol leaders and is associated with Capitol Ministries. He aims to integrate Christian principles into governance, aligning with Christian nationalist ideologies.
Tony Evans — a pastor and author who focuses on building strong Christian families. While not overtly a Christian nationalist, his teachings often align with the movement's principles.
Jerry Falwell — Jerry Falwell was a prominent televangelist and founder of the Moral Majority, an organization that played a key role in the rise of the Christian right and Christian nationalism.
Faith & Freedom Coalition — aims to mobilize conservative religious voters and has been a significant force in promoting Christian nationalist ideologies, particularly in electoral politics.
The Family — Also known as The Fellowship, this organization is a Christian association that has been criticized for its secretive nature and influence on American politicians. It is often associated with Christian nationalist agendas.
Family Christian Academy (FCA)
Family Life Radio
Family Policy Alliance
Family Policy Councils
Family Worship Center
Fellowship Foundation
Reverend Wilber Fisk
Tami Fitzgerald
Florida Family Action
Florida Family Action PAC
Florida Family Policy Council
Free Congress Foundation
Lynn Friess
Jim Garlow
Rosemary Schindler Garlow
W. Barry Garrett
Godspeak Calvary Chapel
Peggy Goldwater
Grace Community Church, Sun Valley
Billy Graham
The Green family
Ken Ham
Abraham Hamilton III — host of American Family Radio's "Hamilton Corner" who described the 2017 mass shooting in Las Vegas as "Satan's work" that was "immune to legislation." He went on to claim that the Democrats were "exploiting" the victims by calling for hearings on gun control
Mark Harris
Kristan Hawkins
Carl F. H. Henry

Heritage Academy

Heritage Action
Eric Heubeck
Hugh Hewitt
Jack Hibbs

Rob Hilarides

The Hillsdale Collegian
Kay Hiramine
A. A. Hodge
John Henry Hopkins
Mike Huckabee
Sarah Huckabee Sanders — currently the sitting governor of Arkansas
Humanitarian International Services Group (HISG)
Institute on Religion and Democracy
Larry Jackson
David Jeremiah
Bob Jones Sr.
Bob Jones Univeristy
Kingdom Warriors
KMMJ
C. Everett Koop
Beverly LaHaye
Tim LaHaye
Wayne LaPierre
Bill Lee — Governor of Tennessee
Mark Levin
Liberty University
LifeWay Research
Elias Loera
Nathan Lord
Dave Louden
Barry Loudermilk
John MacArthur
Rachel MacNair
Danielle Madison
March for Life
Ed McAteer
Jeanne Mancini
Manhattan Declaration
Rob McCoy
Mark Meadows
Mark Meckler — Tea Party activist and co-funder of Convention of States
Janet Mefferd
Museum of the Bible
The Naked Communist
Penny Young Nance
National Center for Constitutional Studies
National Christian Foundation
National Conservative Student Conference
National Federation of Republican Women
National Right to Life Committee
Richard John Neuhaus
New Christian Right
Kristi Noem — Governor of South Dakota
Gary North
North Carolina Family Policy Council
Michael Novak
Old Time Gospel Hour
John M. Olin
Organicgirl
Joel Osteen
"Pastors Briefings"
Pentecostals
Sonny Perdue
Tony Perkins
Rick Perry
Howard Phillips
Buddy Pilgrim
Mike Pompeo
Art Pope
Reverend J. C. Postell
POTUS Shield
The Power of the Positive Woman
Dennis Prager
Praise Network
Tom Price
Scott Pruitt
Quiverfull movement

Oleg Rachkovski

Carolyn Richards
Road to Majority Conference
Jim Robison
Rousas Rushdoony
Karl Rove
John Rustin
SAGE Cons
Sarah Huckabee Sanders
Jeff Sessions
Francis Schaeffer
Alan Sears
Ben Shapiro
W. Cleon Skousen
SonLife Broadcasting Network (SBN)
SonLife Radio Network
Springs Community Church
Horatio Robinson Storer
R.J. Rushdoony
Southern Presbyterian Church
Southern Strategy
Darla St. Martin
Stop ERA
Students for Life of America
Susan B. Anthony List
Donnie Swaggart
Gabriel Swaggart
Jimmy Swaggart
Jimmy Swaggart Bible College (JSBC)
Jimmy Swaggart Telecast
Bruce Taylor
Jeff Taylor
Steve Taylor
Taylor Farms
Thomas Road Baptist Church
James Henley Thornwell
Robert Tilton
Unity Project
"Values Bus"
Values Voters Summit
Young America's Foundation
C. Peter Wagner
Chester Ward
Washington Watch
The Watchmen
Doug Wead
Well Versed
Paula White
Donald Wildmon
Farris Wilks
Dan Wilks
World Ag Expo
World Congress of Families
See also: Christian nationalism terms